Value Your Trade
When purchasing a new or new-to-you vehicle, you want to be able to maximize your investment and use your resources to get the best deal possible for your purchase. While buying a vehicle is an exciting and exhilarating experience, understanding the process and how you can save some money is an important aspect. It can improve your purchasing experience and increase your buying power.
Trading in your current vehicle when upgrading to something new or different is a great option to help you reduce your monthly payment and overall financial obligation. Learn why trading in your vehicle at a dealership is smart, how to maximize your car's trade-in value, and common trade-in mistakes to avoid.
Benefits of Trading In Your Vehicle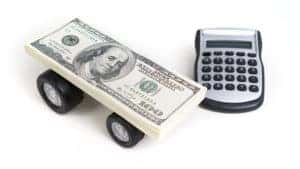 While many will tell you that a personal sale will garner more money when trying to sell your vehicle, there are many advantages to negotiating a trade-in with your dealership. One of the main advantages is that someone else does all the paperwork for you and you put your money to work right away on a new vehicle. A personal sale takes time, you have to find a place to store your vehicle, and you may have to wait a long time to find an interested buyer. In the meantime, your vehicle is depreciating. Other advantages of a trade-in with a dealership include:
Tax advantages when you trade in.
Time, money, and effort saved in finding a buyer.
An expedited process when buying a new car for yourself.
Saving money and effort on advertising your vehicle for sale.
Transparency and professionalism.
Steps To Maximize Your Vehicle's Trade-In Value
Here are some steps to consider to maximize your trade-in vehicle's value. These can help you get hundreds more toward your investment and decrease the overall amount you'll pay over time, especially if you are financing your new purchase.
Prepare your car. While you don't want to invest in getting a complete detail on the interior or exterior of the vehicle, you do want it to be presentable and look neat and clean. Remove any trash, and be sure the inside is vacuumed and the mats are clean. Wash off the engine to remove any gunk, dirt, and grease that has collected on it. The dealership will review both your car's interior and exterior to value it.
Fix cosmetic damage. You want your vehicle to look as aesthetically pleasing as possible. Fix any small dings and buff out scratches. Having your vehicle look as new as possible communicates a higher value.
Have documents showing maintenance. Part of responsible car ownership is keeping up to date with the vehicle's paperwork. Gather all of your saved invoices and receipts from the routine maintenance work and parts you have contributed to your vehicle. If the dealership questions the condition of certain parts, you have proof that it was maintained and cared for. The paperwork is evidence that you were a responsible owner who maintained your vehicle.
Consider getting different quotes. Visit several websites to get an accurate estimate of your vehicle's value. Check the mileage, condition, and make and model of your automobile. Include any extras or features that may not come standard on your vehicle. Print out the information you gather to have evidence of your vehicle's worth.
Look for deals and promotions. The offer a dealership makes on your vehicle is based on the current market and the likelihood that your car will resell. They won't place a high number on a vehicle they expect to sit on the lot for a long period of time. Look for the best offers around, and have the information you need to support your asking price. This will help the process along and ensure you can focus more on finding the right vehicle for your needs rather than arguing over price points.
Common Trade-in Mistakes To Avoid
When planning to trade in your vehicle, there are some common mistakes people often make. Some things to consider avoiding before trading in your automobile include:
Being unaware of your vehicle's trade-in value. Many people tend to overestimate the true value of their vehicle. Understanding what a dealer would value your vehicle at is the first step in getting an accurate idea of its actual worth. Do some online research on the resale value of your vehicle using its specs, condition, and mileage. This will help the negotiation process and eliminate frustration.
Detailing your vehicle. Although it is a good idea to have a clean vehicle before getting it appraised at a dealership, don't spend too much money getting a full detail. This won't increase the value, and it will cost you money.
Investing in new tires. While new tires are a worthwhile investment on your vehicle, they won't increase the value very much. Dealerships have the resources and tools to replace an old set of tires at a lower price point than the typical individual.
Not mentioning your plan to trade in at the onset. If you plan to trade in your vehicle during the buying process, inform the dealership right away. This will help the finance department find the best deal for you. Keeping this information until the end of the process won't give you a better deal, but it will waste your time.
Forgetting service records. The service records prove that your vehicle has been properly maintained. Keep any receipts or invoices to prove you kept up with regular maintenance. These documents can help improve the value of your vehicle by showing it has not been neglected.
Leaving your title at home. The title is a document that proves you are the clear owner of the vehicle. If you still owe money on the vehicle, the loan provider holds the title. You may still be able to trade in your vehicle, but communicate your needs with the dealership.
So there you have it. Boch Nissan has shared with you our tips on how to get the best value for your trade-in. Use our convenient calculator to help you gauge the value of your trade-in to negotiate the best deal possible. Feel free to contact us with any questions or to begin the trade-in process for your next vehicle purchase.
Calculating Car Costs by Pictures of Money is licensed with CC BY 2.0