At Boch Nissan, we understand that a brand-new car isn't for everyone. Whether you want to save money or only need a car with basic features, we've got you covered. Our wide range of quality used vehicles caters to motorists with all tastes and budgets.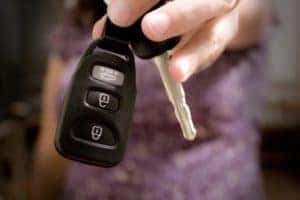 Discover Our Wide Range of Used Models
You'll find more than Nissan vehicles at Boch Nissan. While our new car range focuses on Nissan vehicles, we carry used cars from a wide range of manufacturers, including Honda, Kia, and Dodge. And of course, as Nissan is the brand that we're famous for, you'll always find plenty of pre-loved Nissan vehicles here too. We offer Nissan vehicles and all the other brands that our customers love, which means that we can match you to the right vehicle. Whether you are searching for a small car, sedan, SUV, truck, or something else, you'll find it at Boch Nissan.
Our Used Car Promise
When you buy a used car from Bosh Nissan, you can be confident that you're purchasing a quality automobile. We personally inspect every preloved vehicle that we sell. If it's not mechanically sound, we take the time to repair it before you drive it away from the lot.
A Money-Back Guarantee for Your Peace of Mind
At Boch Nissan, we don't believe in the old used car adage of "buyer beware." We value our customers and want them to feel confident when they shop with us. That's why we bundle every pre-owned car with a seven-day/350-mile worry-free money-back guarantee. If you decide that the car that you purchase isn't quite right for you within the warranty period, then we'll buy it back, no questions asked. We will also listen to your concerns and help you to find another car that's a better fit.
Competitive Prices Every Time
At Boch Nissan, we want you to get a great deal. When you compare our prices with the Kelly Blue Book average values, you'll usually find that they're comparable or even cheaper. Unlike other dealers, we don't mark up our vehicles just because we offer warranties or inspections. Feel free to shop around and compare our prices. We know that you won't find better value than what we offer here at Boch Nissan.
Why Choose a Used Car?
There are many reasons to make your next car a used car, including the following:
Low prices. Used cars can be around half the price of brand-new vehicles, so you can pay them off much sooner.
Value for money. New cars depreciate the moment they're driven off the lot, while used cars tend to hold their value, as most of the depreciation has already happened.
Fewer hidden fees. When you buy used, you don't have to worry about shipping charges, destination fees, or dealer preparation costs.
Lower registration costs. Cars usually have the highest registration fees during the first three years, so buying an older used vehicle is another way to save money.
Affordable repairs. As older cars have simpler systems than modern, technologically advanced vehicles, they are often cheaper to repair.
Browse Our Certified Pre-Owned Vehicles
We proudly offer a large range of certified, pre-owned Nissan vehicles. Certified, pre-owned vehicles are high-quality used vehicles, such as low-mileage trade-in vehicles and lease returns. All our certified pre-owned vehicles are fewer than six years old, with clean, non-branded titles and less than 80,000 miles on the clock. Certified pre-owned vehicles are often the ideal compromise for people who aren't sure whether they want to buy new or used.
Every certified pre-owned vehicle is subject to a rigorous inspection program and reconditioned to bring it back to near-new condition. It's then sold with a comprehensive benefits package, which includes the following:
Carfax Vehicle History Report, which details the car's service history, ownership details, usage, and any accidents that it's been involved in.
A seven-year/100,000-mile manufacturer's limited warranty, which covers more than 600 parts and is transferrable to one owner in a private sale.
A three-year Carfax Buyback guarantee.
24-hour emergency roadside assistance.
Car rental reimbursement worth up to $35 for a maximum of five days.
Towing benefits worth up to $100.
Up to $500 for meals, accommodation, and alternate transport if the parts that are covered under warranty fail while you're away from home.
Genuine Nissan parts for repairs.
A three-month free-trial subscription to satellite radio
Optional Security+Plus Extended Protection Plan, which covers an extra 1,300 vehicle parts.
Great Used Cars for Less Than $15k
We understand that low prices are one of the main reasons why people choose pre-loved vehicles over new cars. That's why we always stock a great range of used cars that cost less than $15,000. These vehicles make a great choice for buyers on a budget, including young drivers, families, and seniors. These cars are often a little older with more basic features than some of our higher-priced pre-loved vehicles, but you can feel confident that they're of the same quality that you'd expect from Bosh Nissan.
Discover Our Range Online
We proudly display our used cars online so that you can learn more about our range from the comfort of your own home. Every listing features real photographs of each vehicle rather than stock images, so you can accurately assess their condition. We're transparent with the details, including stock and VIN numbers, so you can perform all the checks that you need. A list of the key features, mileage, and price helps you to understand more about each listing.
If you're interested in one of our vehicles, we make it easy to take the next step. Buttons in each listing help you to confirm availability, explore your payment options, and value your existing vehicle for trade-in. You can also chat online with a member of our experienced guest services team.
While you can browse our used cars online, we encourage you to come on down to our Norwood dealership and see them yourself. Feel free to browse our used car range and take the cars that you love for a test drive. Our friendly team is on hand to answer any questions that you may have and help you to find the used car that you've been searching for.
New Car by Caitlin Regan is licensed with CC BY 2.0